Can you believe we're just about to put January in the books and start February already?
And, you know, as soon as you flip the calendar to February the students start counting down to
Valentine's Day!
I know personally that there never seems to be enough time in the day to get everything done. Well we're here to make your life a little bit easier! I have joined up with 13 other teacher bloggers to bring you the
14 Days for the Love of Teaching FREEBIE Blog Hop.
Who doesn't love a good FREEBIE?
Well, these FREEBIES are guaranteed to make your heart go all a-flutter!
You'll love the wide variety of items that are being offered...and, of course, you can't beat the price!
We hope to make your planning a little easier and bring some educational fun to the classroom, as well.
So be sure to mark your calendar!
The blog hop will begin on February 1, at Ms. Smarty Pants.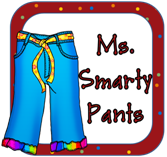 Make you sure you stop back by to grab your freebies!