Wooohooo!!! It's time for CURRENTLY! I've linked up with Farley from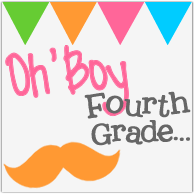 First of all, I have to tell you that I had a GREAT week with my kiddos! They are a chatty bunch, but I can deal with that (I hope!) I have 6 of my kiddos from last year, 5 that I had for math last year, and 1 that came to me for reading enrichment when she was in kindergarten. So that makes 12 out of the 18 that I already knew. Toss in a couple of other sweeties and that comprises our class.
I also made the jump to second grade and am working with a new team and a new program. We happen to have 5 of the 6 of us who are new to second grade at our school. What a sweet group of ladies! I am also teaching the new accelerated learning model (ALM) for our grade level. Now, I am not going to lie, it has been great getting these kids all revved up and expanding and challenging their thinking!
HOWEVER, I could definitely live without a week of SEVEN, yes SEVEN meeting this past week. YIKES! But I survived...just not caring for a repeat of that. ;-) Do you blame me?
So now on to Currently.
LISTENING
Laundry, laundry, laundry! I don't know what I would do if there were more than 2 of us in a family. I swear my friend, Jen, who has a family of 5, does laundry ALL weekend. Shame on me for leaving it until the last day of the weekend.
LOVING
THREE DAY WEEKEND! (Need I say more?)
Also, love that I had THREE naps on Saturday...the were only little power naps though.
THINKING
They are calling this the most humid weekend in Las Vegas, EVER.
I do not like when the temp and the humidity are equal. 95 degrees and 95% humidity is not fun. I seriously feel like I could cut the air. Apparently, this is going to hang around for a couple of weeks. Through all of it we've only seen about a 5 minute downpour. Our mountain has a lot of lost vegetation from the horrible fire, so we don't want too much rain, because that will cause horrible flooding (which,we have already seen).
Click on the picture to read more about our lovely weather.
WANTING
Please, oh, please will someone finish my LRP for me????? It's hard aligning my plans to the rest of the grade level (HUGE thank yous to Kerri and Christie for creating the grade level ones!) when I'm amping up my instruction, plus trying to fit my travel around the world theme. It will be so nice when they are done. Does anyone else do LRPing?
NEEDING
OK, how did this sweet boy who could lay across the step when we moved into our home
grow SO QUICKLY into this TWELVE YEAR OLD SEVENTH GRADER?????
OH MY!
Plus, also under needing, I NEED to find some marshmallow ice cream topping to make this delicious looking/sounding cake for my s'mores-crazy kiddo!
Happy Birthday, my sweet boy!
Click on the link to take you to the recipe.




SOMETHING FOR ME
OK...I'm laughing. I'm typing this and a WW commercial just started playing on TV. I'm also laughing that I'm telling you that I'm starting WW again after posting that picture of this not-so-WW-friendly cake above. YEP! Gained weight this summer and it's time to dump it and more!
If you have a favorite WW recipe, I'd LOVE for you to share it with me!
One more note before I go, I have a new product out. If you are responsible for teaching punctuation, you may want to pop on over and check it out. ;-)
Click on either picture to take you to the product.


So...that's it. What's "currently" going on with you?
Have a SUPER week!